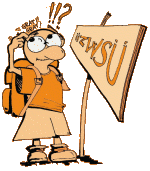 ENGLISH TRANSLATIONS
Having to understand, or rather... Having to understand an English text well is really on the agenda today.
And you have to be able to rely on the translator who performs the translation, if you need it to be really correct.
How many times has it happened to you to buy something and to find yourself turning the pages of an instruction booklet written only in English? This is often the case with cameras, video cameras, scanners, mobiles, computer games, ...
Not to mention finally finding what you are looking for on the Internet, but with the pages written only in English.
Or just think of beautiful feelings such as love, charm, friendship, ... With the English language today you can go around the world, so translation from Italian into English and translation from English into Italian of smses, e-mails, postcards, letters, ... has become essential.
Today English has become part of our Italian language which, even though very beautiful, does not miss the chance to use English in advertising and marketing (business names, product catalogues, price lists, ...
Obviously, considering the exponential internationalization of business relationships, I often receive requests for sworn translations.
And so I put together my computer, my head and my heart, do the translation and then go to the court in Arezzo by car to get the translation legally recognized!
Yes, sworn translations of contracts, private contracts, legal deeds, notarial deeds, company deeds, particular commercial correspondence, minutes of meetings, ...
I can not only guarantee a first-rate translation from Italian into English and from English into Italian, but also of all the other language combinations I work with.
Ask me for a free quotation for your English-French, French-English, English-German, German-English, English-Spanish, Spanish-English, Italian-English, English-Italian translation.