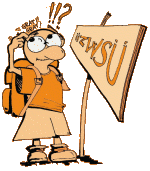 FRENCH TRANSLATIONS
French is generally considered a "friendly language": if you read or listen to French, you usually succeed in understanding something. If you have to speak French, you usually succeed in saying something. The French language is "structured" and "thought" like Italian, but to speak and to write it well is much more difficult: accents, agreements, ...
The great advantage of being a translator is that, thanks to many years of translating, you gain a very rich and varied education in many areas. When I think about my Italian-French translations and my French-Italian translations, if I want to name some areas in particular they are: food-and-wine (recipes, menus), textile and clothing (product catalogues, price lists, leaflets), sports (tennis, swimming, motorcycling, bowling).
I have also worked on many Italian-French translations and French-Italian translations concerning literature and humanities: from Balzac to Camus.
Many other translations I did, both from French into Italian and from Italian into French, concerned the 'medical' area: medico-surgical devices, electromedical, cardiovascular and neurosurgical equipment, medical reports, patient information leaflets, genetics, psychiatry, ...
And of course the legal area, with deeds, contracts, private contracts and sworn translations cannot be overlooked.
I can assure you a first-rate translation of the French language into all the other languages I know.
Ask me for a free quotation for your translation: Italian-French, French-Italian, French-Spanish, Spanish-French, French-English, English-French, French-German or German-French.