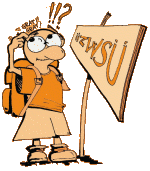 ITALIAN TRANSLATIONS
Curious? Yes, I am very curious.
Curiosity, the irreplaceable ally of perseverance and patience, has brought me to learn many things.
Thanks to years of translating, I have worked in many different areas. Heterogeneity and novelty do not frighten me at all. On the contrary they give me the right incentives to state that I am a prepared translator. I am not trying to say I am omniscient, however I can guarantee my indisputable professional competence.
Doing a good translation does not only mean translating correctly from a grammatical point of view. Of course a translation must follow the grammar rules, but a good translation must also succeed in expressing what is behind the written text.
Here is a summary of my areas of specialization and the language combinations in which I can guarantee my excellent competence.
The legal area with deeds, contracts, private writings and sworn translations, cannot be missed out.
Ask me for a free quotation if you need an Italian-English translation, an English-Italian tranlsation, an Italian-French translation, a French-Italian translation, an Italian-German translation, a German-Italian translation, an Italian-Spanish translation or a Spanish-Italian translation.