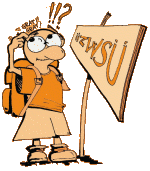 GERMAN TRANSLATIONS
Living in Arezzo I have had to specialize my knowledge of German in the field of jewellery and to master the myriad of words that make up this glittering world. Now, after years of experience, I can guarantee the correct translation of all products in the industry (from 'earring' to all kinds of chain production) and of the specific terminology necessary to translate use and maintenance handbooks of jewellery machinery: rolling mills, draw-benches, winders, water/fume purification plants, furnaces, refining plants, shears, ...
Then ... How many German people have moved to our beautiful country? Enough to have made so many translations from Italian into German and from German into Italian about housebuilding (from reports on building materials to metric calculations). Many of these translations were also sworn translations.
I must not forget all the Italian-German and German-Italian translations concerning the particular aspects of transport: for instance trains and their protocols about stuffing materials, seat mechanisms, ...
Ask me for a free quotation for your translation, but not only from Italian into German or from German into Italian, but also if you need a French-German, German-French, Spanish-German, German-Spanish, English-German, German-English translation.