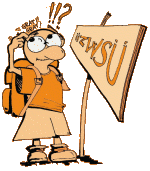 SPANISH TRANSLATIONS
Translations from Italian into Spanish and translations from Spanish into Italian to choose the best hotel for your holidays or to advertise your holiday-home.
Speaking about holidays and Spanish just makes you think about the beautiful Latin-American songs! Yes, I translated the texts of some Spanish songs. A particular way "to combine business with pleasure": work and fun!
When speaking about music, I have to say that to be an excellent translator does not mean doing a literal translation, nor a translation that is merely grammatically correct. A competent translator has to know how to respect and preserve what underlies the text he has to translate: the rhythm, the register, the sound, the metrics, the music, ...
I also did a lot of Spanish-Italian and Italian-Spanish translations of personal documents (from banns to arrangements of separation).
When speaking about marriage, I cannot leave out the furniture market, with all the translations concerning commercial correspondence, company presentations and product catalogues I did in this language.
Here are the language combinations of which I can assure you a first-rate translation, including sworn translations: Spanish-English, English-Spanish, Spanish-French, French-Spanish, Spanish-German, German-Spanish, Spanish-Italian, Italian-Spanish translation.