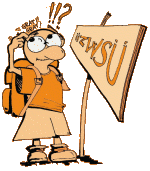 TRANSLATIONS
Italian, English, French, Spanish, German in all their language combinations.
Translating means to succeed in transmitting the "unwritten" message, as well as the words, with all its hopes. In order to translate a text correctly you do not only need to understand the message, to have the mastery of technical and specialist language, the knowledge of the grammar rules of the target language, but you also need the sensitivity to perceive and to know how to convey the shades, the colours and the emotions that lie behind the words, even when it only seems to be a technical text.
In order to do a good translation, you need to know the "history" of that translation, what its purpose is, who needs it. All this makes the difference between easily converting a text into another language and succeeding in doing so with the right words and with the most correct tone, in order to have an effective translation. This is the added value I can offer and I would like to transmit. Such sensitivity is only achieved thanks to years of experience ... not only working with books and dictionaries, but also through contact with people of different cultures, seen in different environments, including business ones. In addition to grammatical and syntactic correctness and to the correct use of technical and specific terminology, while respecting the linguistic aspects of the original text, a well-translated text has to suit the linguistic and cultural reality of the target language.
A sworn translation is a translation that is legalized by an oath made by the translator in court. Read more...
editing of texts that have already been translated
transcriptions/translations from tape
It really is true ... If you do translations regularly you can come across anything!
This is why, thanks to years of experience, I have succeeded in hoarding knowledge in many fields ...
advertising and marketing (brochures, leaflets, handbills, advertising slogans, ...
building (reports on building materials, metric calculations, ...
contracts, private contracts, legal deeds, notarial deeds, company deeds, ...
food-and-wine (menus for restaurants, labels, recipes, ...
furniture
gold (catalogues, lists, use and maintenance handbooks of machineries: rolling mills, shears, draw-benches, winders, water/fume treatment plants, furnaces, refining plants, ...
handbooks (technical cards, technical handbooks, use and maintenance handbooks, instruction manuals, ...
information technology
literature and humanities
machineries (painting boxes, air treatment plants, ...
medicine (medico-surgical devices, electromedical, cardiovascular and neurosurgical equipment, medical reports, patient information leaflets, genetics, psychiatry, ...
personal documents (certificates of birth/death, banns, ...
sciences
sports (tennis, swimming, motorcycling, bowling, ...
telecommunications, telephony (operating instructions, instructions for games, ...
textile and clothing
tourism (correspondence, forms, brochures, description of accommodation facilities, ...
trade (commercial correspondence, business presentations, product catalogues, price lists, minutes of meetings, auditors' reports, ...
transport (trains and protocols about stuffing materials, seat mechanisms, ...
weapons
web sites and web pages
And more ...
TRANSLATION OF PERSONAL CORRESPONDENCE
Postcards, letters, e-mails, smses ...
Exchanges of friendship, of love, of good wishes, of congratulations, of explanations ...
I have had great personal rather than professional satisfaction, when I have been able to help people to meet up or to get to know each other better. For example when I translated postcards between an Italian girl and a Spanish boy she had met on holiday, or when distant relatives divided by whole continents met up again. Sometimes you risk losing the most beautiful things you can get from life because of laziness: feelings, sensations, emotions, colours ...
Many translation companies offer many languages thanks to a team of freelance collaborators. I have not always worked alone, but I collaborated with some firms and did some translations with other colleagues. However there are huge difficulties in managing the work, especially as regards quality. In the case of a translation done by a number of people, the translators must agree on how to translate the different terms, the specific, sectorial ones in particular. But then there are always different people writing and, even though the technical term is homogeneously translated throughout the whole text, you can perceive there are different hands involved ... Numerous synonyms will be used to say the same thing. Sure, they are synonyms, but they leave one perplexed and undecided, as they make one lose the outlines of the concrete project, they give the impression of a disorganized text, of a lack of homogeneity. Many companies base their offer on the presence of several experts. They provide translators, auditors, coordinators, technicians, locators ... Even if the work really passes through the hands of all these people, it will never be done in the same way as it would by only one person who takes it to heart from the beginning. And then there are delivery deadlines to respect, a quotation to be respected, which has surely not foreseen the contribution of all these people ... It can happen that you just settle for doing what you can.
Then you must take into consideration the managing and organization costs that affect the final price willy-nilly. Not to mention entrusting a collaborator with the translation of a text into a language you do not know ... You have to rely on this person too much, to have complete confidence not only in his linguistic and specific competences, but also in his ethical and professional behaviour. I thought of joining my forces with colleagues on several occasions, of widening my offer and my specializations ... Countless attempts and countless disappointments ...
All things considered, I can always and only rely on myself, on my skills and I prefer to offer less perhaps, but with the certainty of offering a serious service, without having to accept compromises. Of course I am not omniscient, my competences are based on my experiences ... And out of a moral duty towards myself, as well as the client, I guarantee I would not accept a work that I felt I could not do in a way that would respect my qualitative and professional standards. I prefer to do this rather than to submit the work to another person, without having the skills to check and to verify it. This is how I succeed in establishing an important relationship of confidence with my clients.
To translate does not mean mechanically converting words from one language into another. And this goes beyond the possible difficulty of applying the grammar rules by an automatic translator ... Even the most sophisticated translation programmes lack what I would call the "sensitivity" of a good translator. A translation is "well-done" if it is able to convey the contents in a way that suits the cultural system of the target language, in keeping with the stylistic requirements of the language and respecting the details and nuances that can only be obtained thanks to a careful and meticulous work. Too many times I have been stuck on a word, without knowing how to translate it in the best way, which option to choose among the several ones offered by the dictionary ... I have spent hours reflecting, comparing and identifying the function of a single word! So how can a translation programme make the correct choice, picking the term that is mechanically associated to a word, without taking into account the various functions, meanings and fields of application of the word? A translation programme cannot evaluate a document or know how to render it correctly, beyond the single more or less grammatically correct translated words.
Beyond the actual length of the text, a translation can be easier or more difficult, faster or more exacting. It is easy to understand the difference in complexity, for instance, between having to translate a basic standard commercial letter or a medical report. The presence of diagrams, charts, graphs affects the evaluation of a text. Sometimes it is more difficult to translate the single words of a chart than to explain the same chart in pages and pages of flowing text. Furthermore ... How much work is behind even a single sentence that will have to represent an advertising slogan?
THE IMPORTANCE OF A SPECIALISTIC GLOSSARY (SEE GLOSSARIES)
exclusive language competence
sure professionalism
absolute respect of the agreed arrangements
last but not least:
a competitive quality-price ratio!
The lack of a fixed price list serves above all to protect the client, whose needs will be in turn analysed and evaluated, in order to pay for the service which is actually required. But beyond the figure, it is important to understand how the price is calculated.
If you want to ask me for a free quotation or any further information, please write me an e-mail or fill in the form.